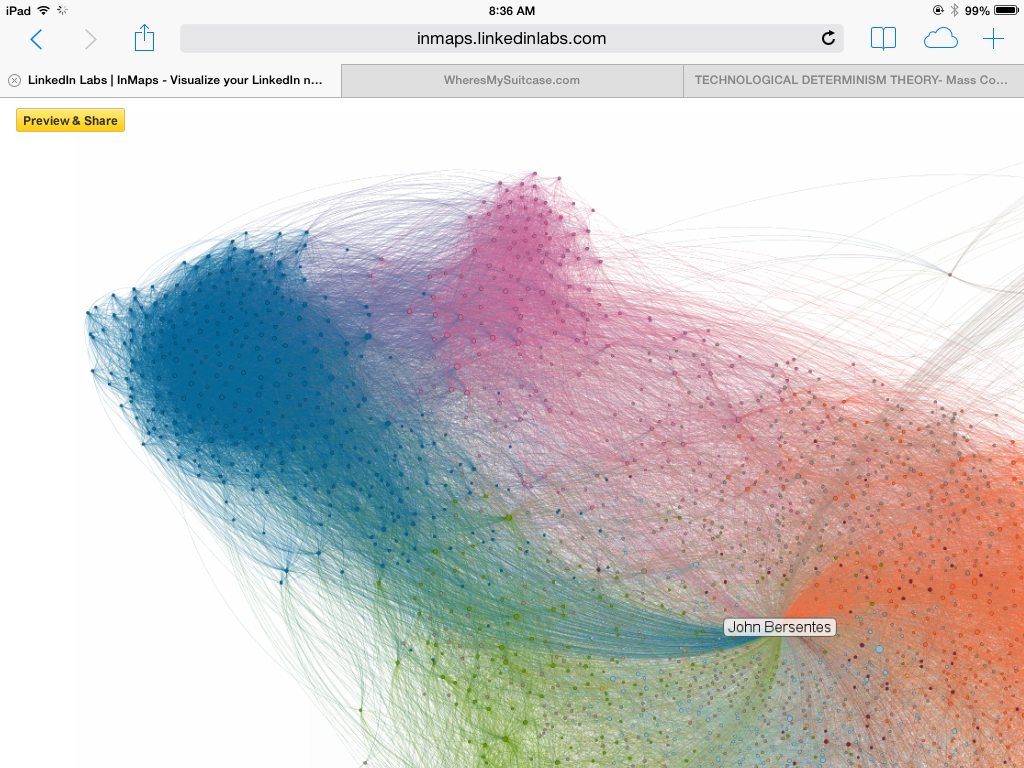 Visualization of my LinkedIn network currently represents an audience reach of 5,772 contacts that spans across the Federal sector in occupational categories that include: Public Affairs, Marketing, Info Tech, Human Resources, Cybersecurity, Program Management. 
Basic analytics from Twitter handle @JohnBersentes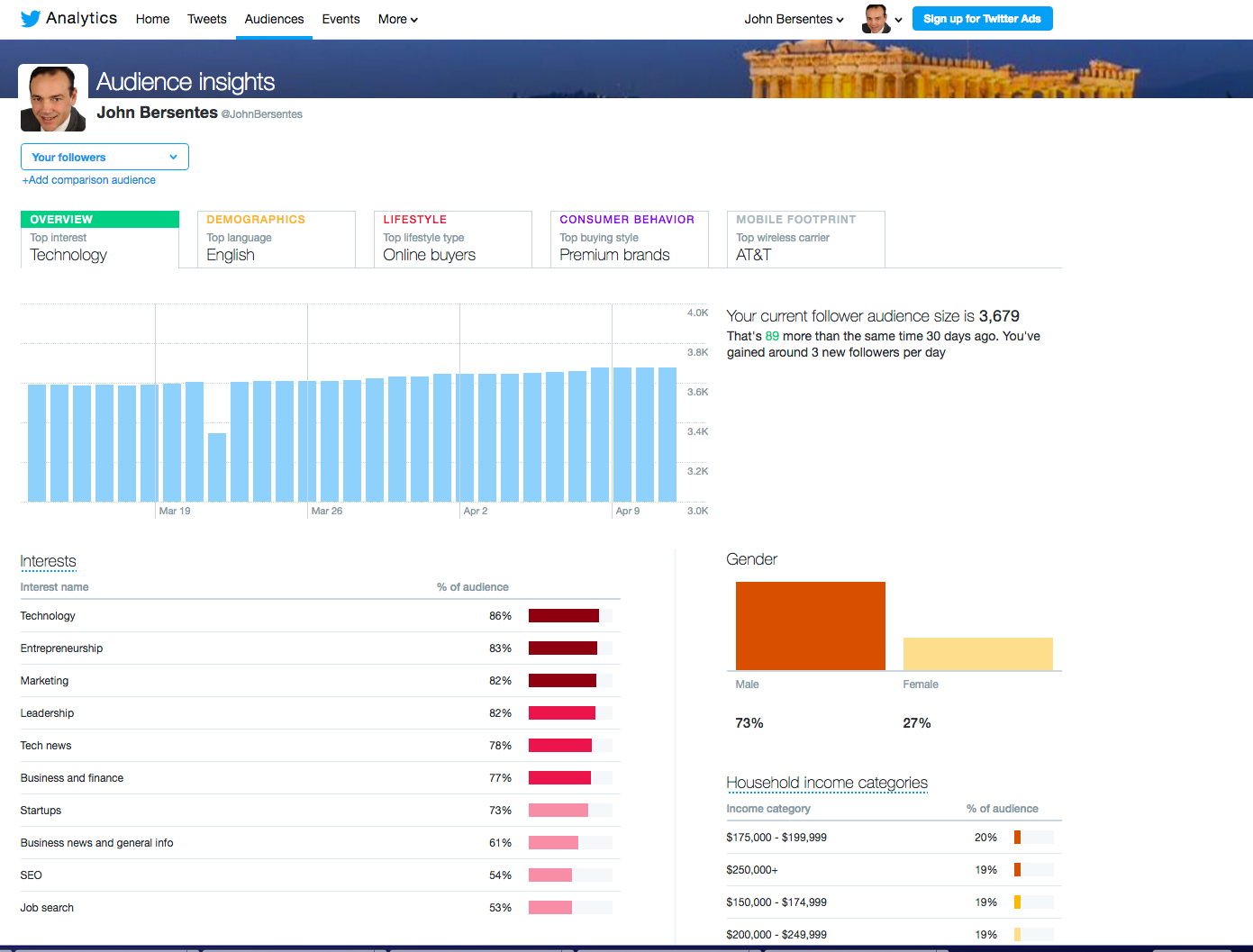 Twitter followers can count on content that tends to focus on delivering the latest news and information on topics such as digital strategy, innovative tech, marketing and communications and talent management.  
 Audience represents 3,679 followers as of 4/11/17.